UHF RFID Technology Overview
UHF RFID, also known as Ultra High Frequency RFID, is the most affordable and fastest growing RFID Technology. UHF RFID can be used for anything from retail to transportation to manufacturing and offers the longest read ranges exceeding beyond 50ft in some cases.
The UHF frequency band covers a range between 300 MHz and 3 GHz. The UHF frequency band is regulated by a single global standard called the ECPglobal Gen2 (ISO 18000-63) UHF standard. This Gen2 standard uses the 860 MHz to 960 MHz band. This can further be broken down by region based on FCC (US) and ETSI (EU) regulations.
FCC supported hardware operates in the frequencies of 902-928 MHz
ETSI supported hardware operates in the frequencies of 865-868 MHz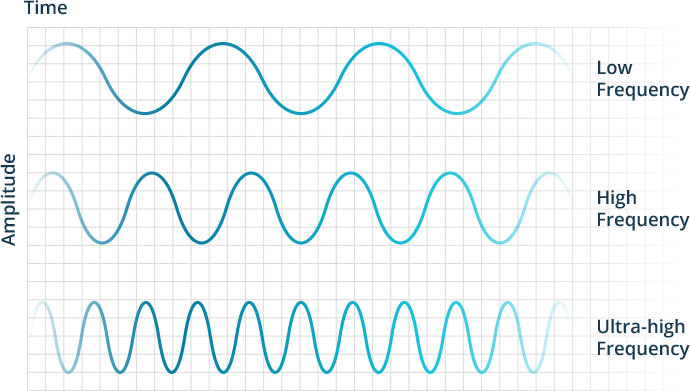 RFID Frequency Diagram showing difference between LF, HF and UHF RFID
UHF RFID has a faster data transfer rate than LF or HF RFID however is the most sensitive to interference. To combat the sensitivity issue, hardware and tag manufacturers have found ways of designing tags, antennas and readers to keep performance high in difficult environments where a lot of interference is present. Passive UHF tags are also easier and cheaper to manufacture than LF and HF tags thus resulting in a lower cost to the end user.
Our ClearStream software utilizes UHF RFID technology from best in class hardware manufacturers including Zebra, Feig Electronics, Impinj, Alien and Intermec.