ClearStream Software for Fixed RFID
ClearStream is a powerful yet easy to use a RFID solution allowing you to keep track of items. Whether you want to verify items in a specific location or track when an item enters and exits a particular room or area, ClearStream RFID can handle any of these situations with ease. With the ability to use the fixed RFID reader's I/O ports, ClearStream RFID allows you to start and stop a read at the press of a button or alert the user of a good vs. bad read through the use of lights and/or sound devices. The diagram below shows a sample of how ClearStream is setup to connect to your database.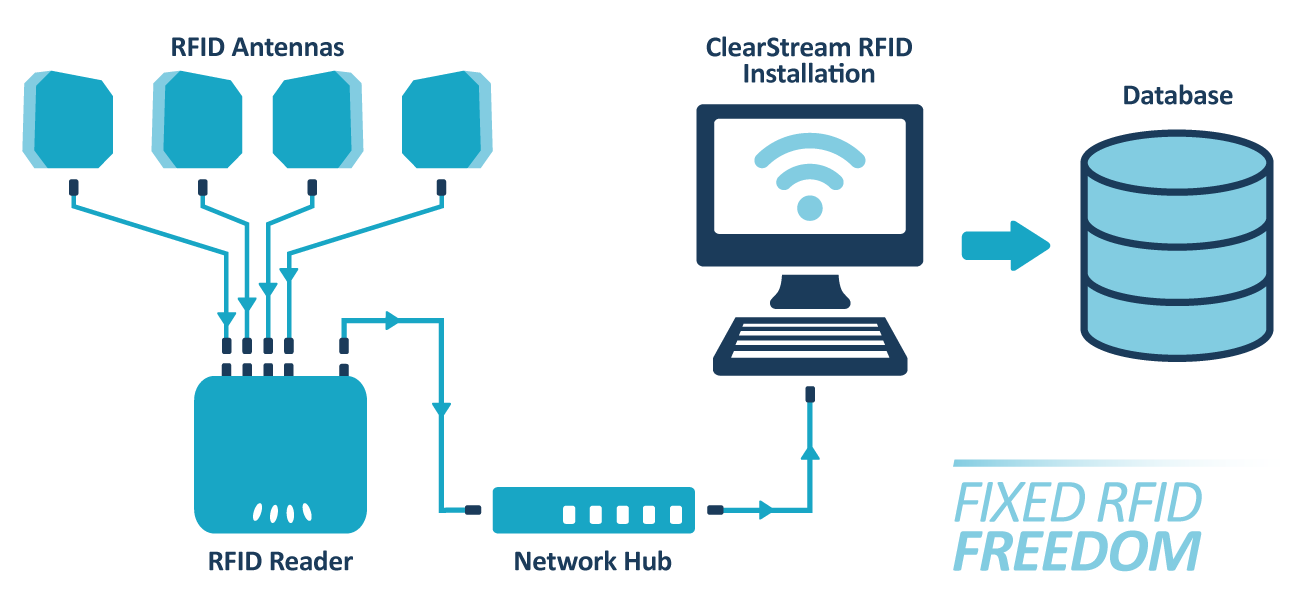 Connect your RFID reader to antennas and internal network.

Install ClearStream RFID and set your data destination (Text, Excel, ODBC Database).

Click Add Reader, select it and start reading tags in minutes.