Work In Process Control and Light Stack Alerts with
RFID
With ClearStream RFID Software you can more tightly control your Work in Process (WIP) preventing errors and saving on the hidden expenses involved in material flow. Lost materials, delayed product movements and incorrect pulled materials making their way into manufactured products all can be reduced using ClearStream RFID.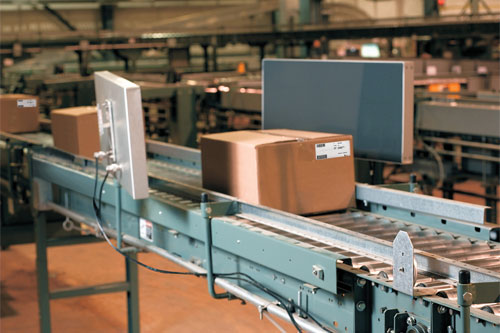 Common ClearStream RFID WIP Applications:
Prompt employees when incorrect or correct material is placed in a work area or conveyor belt.
Track materials at all stages of production.
Integrate light stacks with your RFID Reader's GPIO ports for visual and audio prompting - Watch Video.
Stream data from multiple Conveyor locations or stations.
Integrate with ODBC Compliant Databases (Access, Oracle, MySQL, SQL Server and more), Manufacturing Software Systems and Excel.
Control Conveyor Operations and Flow of Materials - Watch Video.
Highlighted RFID WIP Solution
Integrated Patlite Light Stacks
Integrate light stacks with your RFID reader's GPIO ports for visual and audio prompting. Create rules that change light colors and sound alerts when material is incorrectly placed, correctly placed or ready for the next process.
RFID Demo Using a Light Stack
We emulate controlling a conveyor in an assembly process with the use of a Patlite Light Stack.