ClearStream RFID On-Board
ClearStream On-Board is an application that runs directly on the reader Itself, designed from the ground up to handle the most difficult installations of a fixed RFID system. By running on the reader, the application can save tag data locally and transfer this data when a network connection is available. This allows for highly reliable RFID data collection even when network communications is unreliable.
On-Board is included in the ClearStream subscription service and all configuration is done through an easy to use online web portal. Any changes made through the web portal are immediately applied to the reader without the need to power cycle or stop the RFID inventory.
ClearStream On-Board is flexible to run in your environment, the way you need it. Send tag data directly to the ClearStream web portal, to a PC running ClearStream software, or to your own custom web service.
Supported Hardware
Zebra FX9600
Zebra FX7500
Manage all of your readers from the ClearStream Cloud Console
See reader status and more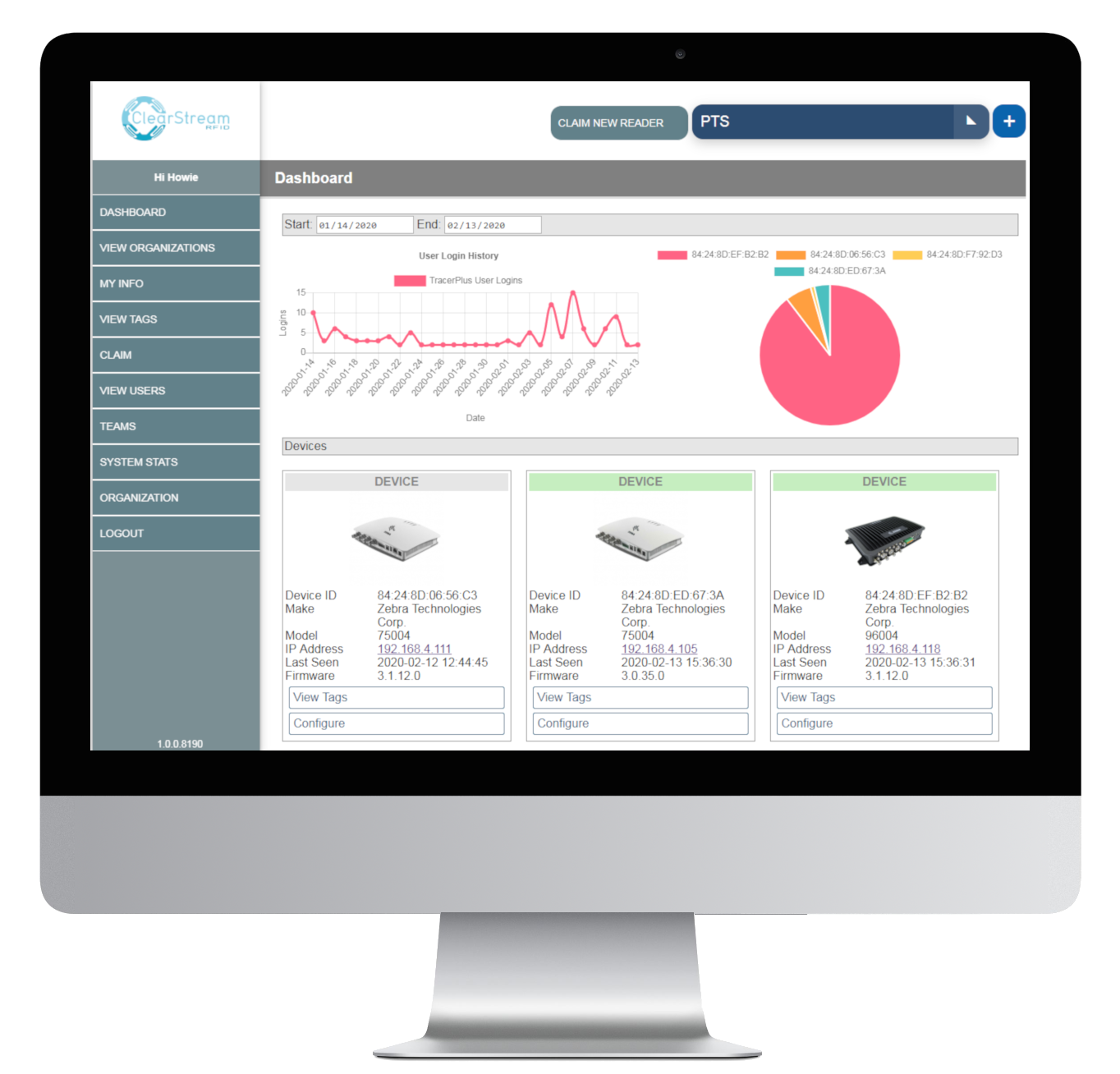 The management console shows you the status of your devices in real-time.
Configure and provision new fixed RFID readers.
View system status in real-time and be alerted of issues.
Check reader activity, and more...
Multiple ways to deploy
Fixed reader directly to the ClearStream Cloud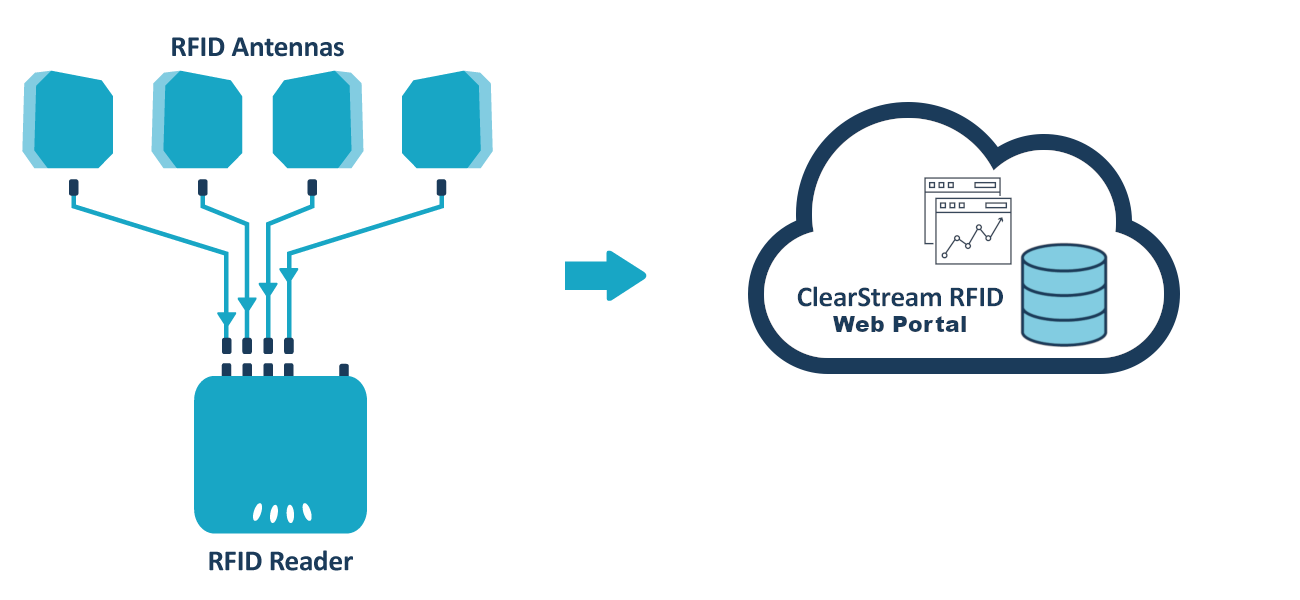 Configure ClearStream On-Board to send RFID tag data directly to the ClearStream Cloud. No need to worry about firewalls, network issues, or the complexity of a database.
Fixed reader directly to a ClearStream installation and your own database/system
ClearStream On-Board can also run as a client to a standard ClearStream installation. This allows for all tag data to be sent to ClearStream and routed to your own database or system. This adds the reliability and installation flexibility to a fixed reader, but works with other readers directly connected to ClearStream.