Fast Track Training - ClearStream RFID Software
Get the most out of your Fixed RFID Investment
ClearStream RFID Fast Track Training is one on one, remote, customizable, software training designed to speed RFID deployments and maximize the return on your RFID investments.
To get started simply contact your ClearStream RFID representative and let them know what areas of the software you are most interested in reviewing and mastering. We will let you know, based on your skill level, the amount of time we feel is needed and schedule your training to fit your needs.
Training is performed remotely via Phone / Web Meeting.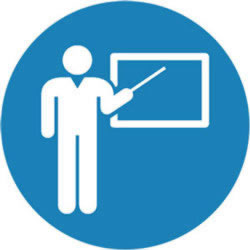 Fast Track Training Courses
- Tips and Tricks
- ClearStream RFID 101 (Overview)
- Finding and Configuring Readers
- Selecting the best Tag Destination
- Adding GPO (Lights, Buzzers and Peripherals) to your Reader
- Using the Tag Moderated feature and Custom Events
- RFID Tag Basics - How to choose the right one
- Best Practices when Installing Antennas
If you do not see your topic of choice, please let us know.
Fast Track Training Pricing:
| | |
| --- | --- |
| Hours Purchased | Price Per Hour |
| 1 Hour | $215.00 per hour |
Please inquire about Fast Track Training by contacting your Account Manager, sales@clearstreamrfid.com or call (631) 727-8084.
Terms and Conditions:
All Training sessions must be completed within 60 days of purchase. Training sessions are performed in 1 to 2 hour increments. Training must be scheduled at minimum one week in advance. Any training session that is canceled less than 24 hours before appointment time will be charged a $125.00 fee. Any training sessions that exceeds the allotted time will be charged $75.00 for every additional 15 minutes. Start times are prompt and training sessions start and stop at the scheduled time.