HF RFID Technology Overview
HF RFID, also known as High Frequency RFID, is the most widely used RFID technology with common applications including Access Control, Document Tracking and Ticketing due to its shorter read ranges up to 1 foot.
The HF frequency band covers a range between 3 MHz and 30 MHz with most HF RFID Systems operating at 13.56 MHz. There are several HF RFID standards in place listed below.
ISO 15693 - Used for tracking items.
ECMA-340 and ISO/IEC 18092 - Used for Near Field Communication (NFC), a short range technology that is commonly used for data exchange in Android Smartphones.
ISO/IEC 14443 A and ISO/IEC 14443 MIFARE - Used in smart cards and proximity cards.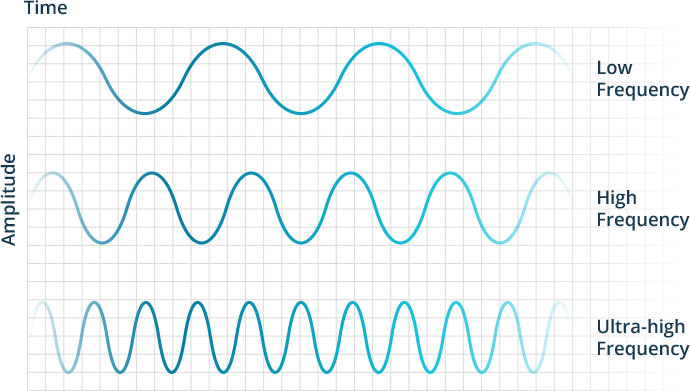 RFID Frequency Diagram showing difference between LF, HF and UHF RFID
HF RFID has a slower data transfer vs UHF RFID however is the less sensitive to interference. When compared with LF RFID, HF RFID does have a faster data transmission but is more susceptible to radio wave interference.
Our ClearStream software utilizes HF RFID technology from best-in-class hardware including the Feig Electronics MR102 Reader.