Feig Electronic LRU1002 UHF Fixed RFID Reader Review
The Feig Electronic LRU1002 is a long range UHF Fixed RFID Reader that can be used for a variety of applications including Automatic Vehicle Identification (AVI), Road Tolling, Automotive, Traffic Monitoring & Traffic Management Systems, Parking Slot Management and many more.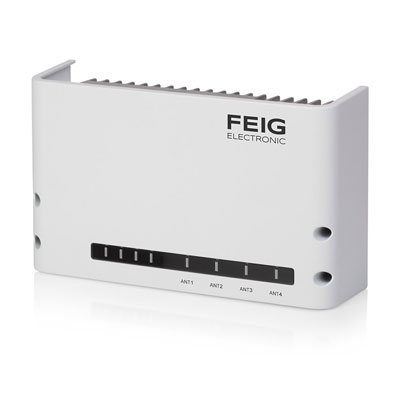 Device Reviewed: ID ISC.LRU1002-FCC (4128.001.00) - View Full Specs
What we like about it:
Excellent read range with high sensitivity and high output power (2 watts).
Fully compatible with ClearStream RFID using the Feig API.
Good looking design, with IP 53 protection, and all wires to one side on the unit.
Multiple read modes to match the required environment.
Flexible IO with 4 outputs (2 digital/2 analog) and 2 inputs.
What we didn't like about it:
Summary
The Feig LRU1002 is an attractive, high performing RFID reader. Featuring 2 watt outputs for each of the 4 antenna ports and high sensitivity, the LRU 1002 gives maximum read range. The housing comes with an IP 53 rating, with an available protective cap for IP 64 in harsh environments. All wiring on the Feig LRU 1002 is routed to the bottom of the unit, for a clean installation. All features of ClearStream RFID are supported through this reader and communication is accomplished via the Feig API. This allows for support of all Feig products, both UHF readers as well as HF.
Learn more about the Feig LRU1002 UHF Long Range RFID Reader