EDI/Alltech Discover ClearStream is in a Class of Its Own for Student Tracking
When a Leading SIS developer decided to add student tracking, PTS's ClearStream provided a reliable, cost-effective, and easy-to-use solution
California - For nearly 20 years, California-based Education Dynamics (EDI) has developed software to help schools reduce administrative costs and free up valuable time for teachers and staff to focus on individual student needs. When EDI's clients started to ask for automatic attendance-taking features to be added to its flagship StudentTrac SIS software, EDI listened. EDI's responsiveness to the particular needs of its clients—primarily charter schools—has, after all, driven StudentTrac's development.
Because automatic attendance would require an RFID hardware component, EDI brought in its hardware partner, Alltech Solutions. When Alltech's Director of IT Support, Jesse Rivas, researched vendors, the solutions he found were not only expensive, they also focused on the software end while outsourcing the hardware purchases. So he decided to dig deeper to find the hardware himself.
"And that's how we landed with Portable Technology Solutions," Rivas says.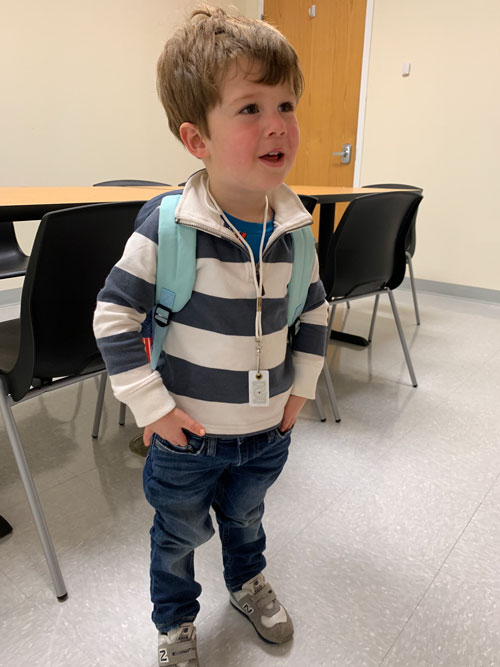 What EDI and Alltech found with PTS was a company that, like them, has built its software around the evolving needs of its clients. PTS was able to offer Alltech and EDI cost-effective hardware solutions integrated with PTS's ClearStream Fixed RFID and Bluetooth Beacon software. Together, Alltech and PTS designed a system that utilizes ClearStream-integrated Feig LRU1002 Long Range UHF RFID Readers at school reception areas. ClearStream's configurability made it simple for StudentTrac to provide EDI's clients with a passive, non-invasive capability to know who is on campus and at what time they enter and leave, along with time/date archiving—with no programming or software customization required.
The combination of real-time reading and the ability to look back provided StudentTrac with all that was needed for essential functions such as emergency rostering and contact-tracing. And because PTS's solution cost so much less than others, EDI has been able to keep its own costs extremely competitive. Rivas says that about a dozen more schools signed on for the automatic attendance feature while it was still in the design and testing phase for the original four schools that had requested it.
Meanwhile, the schools where automatic attendance has already been implemented are happy with the results, finding value in real-time recording of attendance, especially given the particular challenges associated with the COVID pandemic. And Alltech and EDI are more than satisfied with their partnership with PTS. "Kristin Comeau, our account manager at PTS, is awesome," says Rivas. "She does a great job of replying back, finding out more information when we need it, talking to engineers if need be—including those at other companies when we've run into problems. She even got a vendor to make a firmware update specifically suited to an issue we had."
Rivas points out how PTS's customer responsiveness can point the way to growth. "I'm just really excited about the future," he says. "As we're fine-tuning the product for our current schooIs, we're also looking ahead to developing and adjusting it for non-charter schools, which tend to have a more traditional physical layout. We're going to test out Bluetooth technology for that, and I really like how easy it is to work with PTS to develop new ideas. PTS's willingness to send us new equipment to use in a kind of lab setting in our warehouse enables us to try new things and, hopefully, attract a lot more customers."
And while PTS has provided EDI with highly effective and flexible RFID data-streaming, EDI has the potential to offer those seeking PTS's RFID solutions with a powerful and flexible software management system that is easily integrated with software from other vendors.
"More and more, we have educational institutions and businesses coming to us wanting the benefits of RFID for applications that go beyond simple database logging of inventory," says PTS Co-Founder and CEO Brad Horn. "A platform like StudentTrac has the potential to meet the more complex needs associated with keeping track of people in a dynamic environment."
"Responsive, reciprocal partnerships where everybody wins—these are exactly the kind of relationships PTS strives for," says Horn.
About PTS:
Portable Technology Solutions, LLC (PTS) is a leading provider of user-configurable, data collection software and systems with over 8,000 active customers. As developers of TracerPlus mobility software and ClearStream fixed RFID software, PTS provides solutions for any kind of organization, any type of system, and any budget. PTS solutions require no programming experience, enabling users of any ability to configure, deploy, and use them. Founded in 2000 and headquartered in Calverton, New York, Portable Technology Solutions also maintains an active presence in Europe and partners with hardware manufacturers, worldwide distributors, and OEM solution providers. For additional information visit – https://www.tracerplus.com and https://www.clearstreamrfid.com