Fixed RFID Systems in
Minutes
Join us for an intro webinar and learn how ClearStream RFID can be set up for virtually any Fixed RFID task in minutes. Our 30 minute webinars focus on walking through our intuitive RFID setup process and database integration tools. ClearStream Fixed RFID is compatible with most RFID systems including Motorola, Impinj, Alien, Intermec, ThingMagic and more.
Webinar Registration
Join us on Tuesday, December 15th, at 11:00 AM EST for a demonstration of ClearStream 3.1 for Fixed RFID. ClearStream 3.1 is the only user-configurable fixed RFID tag reading software that can be set up in minutes to track critical assets and inventory anytime, anywhere.
Topics Covered Include
Learn how non-programmers can setup an RFID System in minutes.
Learn how to control remote fixed RFID readers through your network via a PC or mobile phone.
Learn how to stream RFID tag information to any data source: ODBC databases, Excel, or text files.
See the features of ClearStream 3.1 including Virtual Site Survey and Web API.
Sample Read Scenario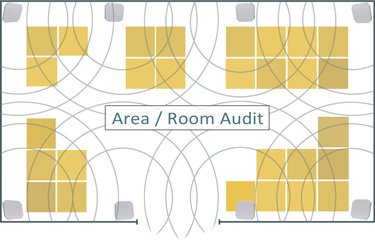 Set up a fixed RFID system in minutes to fit your facility and business needs.